On July 10, the Supreme Court of India finally agreed to hear Uddhav Thackeray's plea against the order of the election commission. According to reports, the Supreme Court will hear Thackeray and try to solve the matter on July 31.
Chief Justice DY Chandrachud and Justice PS Narasimha who constitute a bench of the court said that the issue raised by Thackeray is listed for hearing. According to reports, this happened after Amit Anand Tiwari, an advocate of Thackeray asked for an urgent listing of the matter.
What is the plea of Uddhav Thackeray?
As everyone knows, the Shiv Sena party has been divided into two parts. While one is led by Uddhav Thackeray, the other is led by Eknath Shinde. The name of the party Shiv Sena and its symbol of bow and arrow was allotted to Eknath Shinde by the election commission.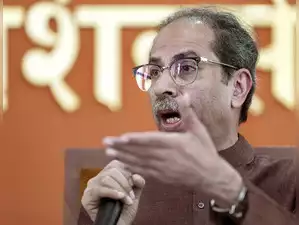 Uddhav Thackeray is the son of Bala Thackeray who founded the Shiv Sena party many years ago in Maharashtra. According to Uddhav, he is the rightful owner of the name and symbol of the political party as the party was founded by his father.
As a response to the election commission's order, Uddhav Thackeray raised a plea in the supreme court. An advocate of Thackeray Amit Anand Tiwari immediately filed a rejoinder against Shinde.
Uddhav Thackeray requested the supreme court to hold an urgent hearing on the matter as elections are not far and the party needs the name and symbol for campaigning.
Thackeray also stated that the order issued by the election commission is illegal according to the judgment given by the supreme court on May 11. Thackeray also accused Shine of using the party name and symbol illegally.
Thackeray first raised the issue in court when the election commission granted the name and symbol of the Shiv Sena party to Eknath Shinde on February 17. However, even after three weeks of raising the issue, it did not get listed in the court. After waiting for three weeks, Thackeray again asked the court to hear his plea to which the court responded.