The BJP has made hints that a significant reorganisation is coming. In terms of organisation, the party replaced the state presidents of Andhra Pradesh, Telangana, Jharkhand, and Punjab in a single day. There are signs that this organisational move may have opened the door for a subsequent cabinet shuffle.
Several Union ministers were spotted visiting the BJP national office in Delhi to meet with JP Nadda in the midst of the reorganisation.
Although it has been rumoured that the ministers who were spotted at the party headquarters may have been handed organisational duties, top BJP insiders have said that this is untrue. According to the sources, the cabinet ministers went to the BJP headquarters and met with Nadda to discuss some vital party business.
The feedback they provided to the party's national president was that "the Union ministers have been tasked with working on weak Lok Sabha seats."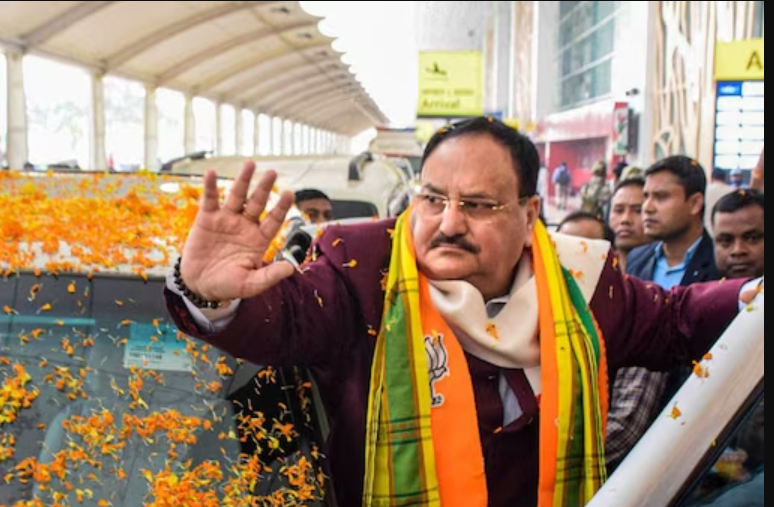 image source:https://images.news18.com/ibnlive/uploads/2023/07/nadda-16885283273×2.jpg?impolicy=website&width=510&height=356
Some of the ministers seen on Tuesday at the party office included Environment Minister Bhupendra Yadav, Science and Technology Minister Kiren Rijiju, Jal Shakti Minister Gajendra Singh Shekhawat, and Law Minister Arjunram Meghwal.
With only a few months till the Lok Sabha elections, it is crucial for the party's top leadership to comprehend the actual situation on the ground and the impact of these visits thus far, according to another source.
The BJP launched its second leg of its Lok Sabha Pravas at the start of 2023, increasing its original objective of 144 marginal seats to 160. Bihar and Bengal made up the extra seats. Amit Shah, the Union Home Minister, and other members of the top leadership, including Nadda, would travel to at least 80 seats each to hold public events and meetings.
The party established a full committee for Lok Sabha Pravas, in which various Union ministers were given charge of marginal seats. Four Lok Sabha seats have been designated for each of the government's almost 40 ministries to concentrate on.