OMG Pankaj Tripathi plays an anxious father of a youngster who is in school in the song Oonchi Oonchi Waadi. They look to Akshay Kumar, who is portrayed as Lord Shiva, for help.
The first song from Akshay Kumar's next movie OMG 2 has been released, and it serves as a wonderful Shiv bhajan (hymn) with Pankaj Tripathi and Akshay as Lord Shiva.
The song, titled Oonchi Oonchi Waadi, was written by Djstrings and performed by Hansraj Raghuwanshi. It was written by Kabeer Shukla, Hansraj Raghuwanshi, and Djstrings, and it was also jointly composed by them and Raahi.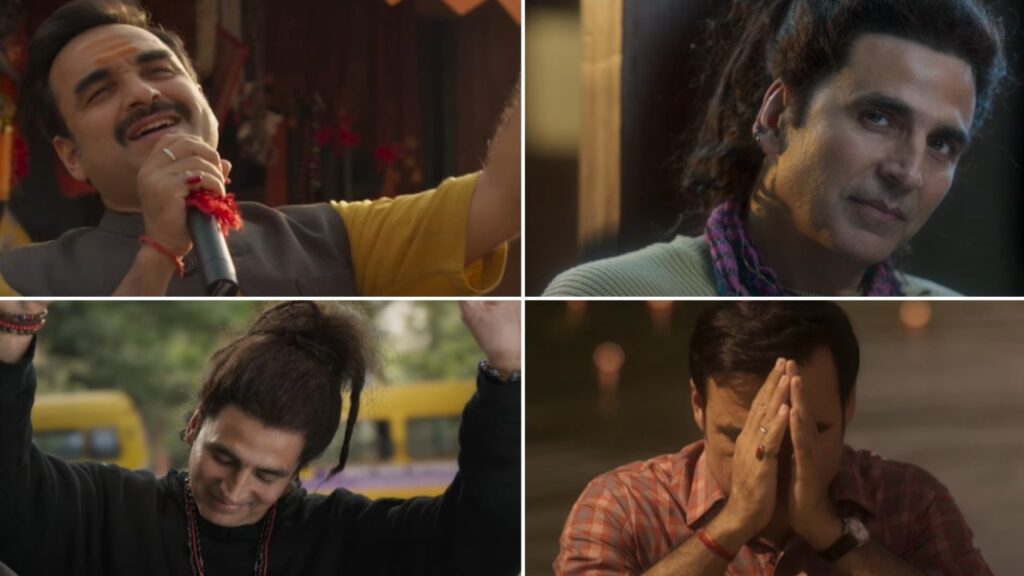 In Oonchi Oonchi Waadi, Pankaj is depicted as a fervent follower of Lord Shiva who spends all of his leisure time performing puja with his family at home, singing bhajans in a Shiv temple, and cleaning the temple hallways.
However, things go south for his son since he struggles to fit in at a bigger, better school. Pankaj is viewed as a worried father as well. In the role of Lord Shiva, Akshay Kumar saves them and gives both the father and the boy the fortitude to face difficulties in life. However, there is a scene where the youngster attempts suicide by running in front of a train; however, it is unclear whether or not the boy is saved.
The song's poster, which showed Pankaj seated on a scooter with his hands raised in the air and surrounded by worshippers of Shiva, was posted by Akshay Kumar on Monday. He wore a blue jacket over a half-sleeved shirt, and a tilak covered his forehead.
The public responded positively to the OMG 2 teaser, which was released last week. As he posted it on social media, Akshay added, ""Rakh vishwas (have faith)". Akshay appeared with a look modelled after Lord Shiva, while Pankaj was presented as Kanti Sharan Mudgal, a devotee of Shiva. In a shirtless avatar, he was seen with six-pack abs and dreadlocks.