In the next two to four years, Indians will own the majority of MG Motor India's shares, according to the company's new five-year plan for the country. Following the border tension between India and China, which has prevented Chinese investments in the nation, the move is considered a tactic to address the difficulty of securing investment from its parent business.
This is one of the few instances in which a foreign automaker that entered India independently is planning to transfer a majority interest to a local partner(s)/company(s). According to Gaurav Vangaal, Associate Director, S&P Global Mobility, "If a local partner is successful in developing a domestic ecosystem (technology transfer) with the aid of an MNC in a joint venture, it will serve the government of India's focus on localization, lessen reliance on foreign products, and also promote technology transfer to India.
Since it first arrived in India in 2017, SAIC's subsidiary in China, MG Motor India, has made tremendous strides in the country's passenger car sector. The business has successfully used its big-body aggressive grill design style in its product offerings, as well as numerous other segment-first characteristics. With just four products, the Hector SUV, Gloster SUV, Astor SUV, and ZS e-SUV, each of which have had varying degrees of success, the company has collectively sold 128,177 automobiles in India.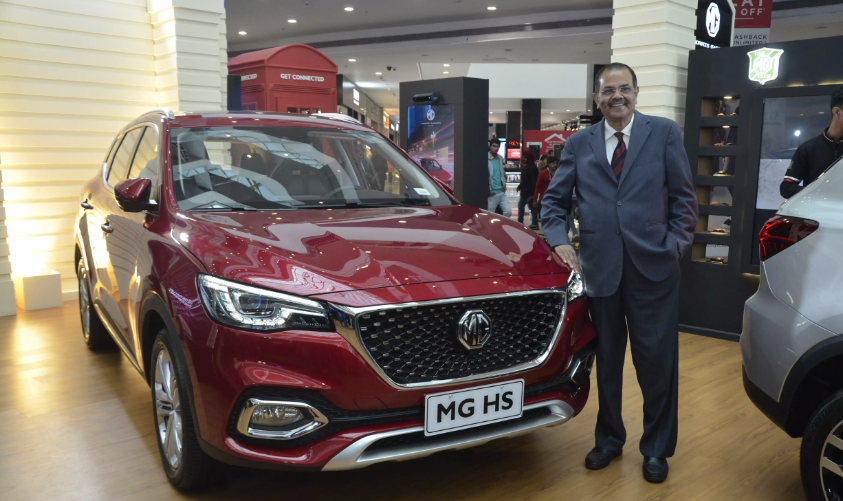 The business had acquired the General Motors Halol facility in Gujarat, whose annual production capacity had been gradually extended from its initial 70,000 units to 120,000 units. MG Motor India claims that it is currently running at full capacity and plans to build a new manufacturing plant to expand capacity even further. It plans to build a second plant in Halol, Gujarat, increasing its annual production capacity to 300,000 units.
In March 2023, MG Motor India's average retail price was roughly Rs 16.5 lakh, an increase of 13.9% year over year. In the future, it plans to release 4-5 new vehicles, most of which will be electric, and by 2028, it expects that up to 75% of all of its sales in India will be made up of electric vehicles.
"MG Motor India has done well with its products in India and has been able to both gain attention and grow its market share in the segments it has entered. The Hector, Astor, and ZS EV SUVs have been its three best-selling items out of the five it sells in India. It will need to install cutting-edge production lines if it wants to maintain its success and match the demand for new cars, particularly electric ones.
In conclusion, MG Motor India has outlined its plans for India, which include diluting its stock with a majority of Indian ownership in the next two to four years. The action is intended to address the difficulty in obtaining investment from its parent firm as a result of the border tension between China and India, which has prevented Chinese investments from entering the nation. Since entering the market in 2017, the firm has significantly increased its market share in India for passenger cars, and it has plans to launch 4-5 additional models, predominantly cars.