Sources claim that the shipping rates charged by Russia-arranged companies are still 'opaque' and more than usual. India has been gorging on the substantial discounts on Russian crude oil since the Ukraine crisis.
Three people with knowledge of the situation stated that while Russia invoices Indian refiners at a price slightly below the USD 60 per barrel price cap established by the West, it charges anywhere between USD 11 and USD 19 per barrel, twice the usual amount, for delivery from the Baltic and Black Sea to the west coast.
The USD 11–19 per barrel shipping charges from Russian ports to India—some of it on the allegedly 100+ tankers purchased by Russian players for a shadow fleet—are more expensive than those for trips covering similar distances, including a trip from the Persian Gulf to Rotterdam.
Russian oil was sanctioned and avoided by European consumers as well as some Asian consumers, such as Japan, in the wake of Moscow's invasion of Ukraine in February of last year.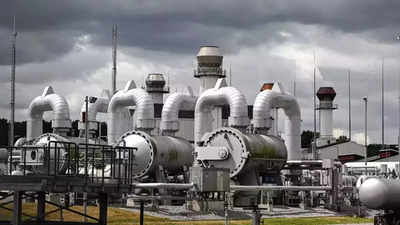 Due to this, Russian Urals crude was traded at a discount to Brent crude, the industry standard. According to sources, the discount on Russian Urals grade has decreased from levels of around USD 30 per barrel in the middle of last year to closer to USD 4.
As Chinese imports have reached their maximum due to significant electrification of vehicles and demand concerns in an unstable economy, Indian refiners—who transform crude oil derived from the earth into finished goods like petrol and diesel—are now the top importers of Russian oil.
These discounts, however, have been declining as companies like government-controlled Indian Oil Corporation (IOC), Hindustan Petroleum Corporation Ltd, Bharat Petroleum Corporation Ltd (BPCL), Mangalore Refinery and Petrochemicals Ltd, and HPCL-Mittal Energy Ltd, as well as private refiners Reliance Industries Ltd and Nayara Energy Ltd, continue to negotiate separate agreements with Russia.