The North Zone bowlers put in a valiant effort to dismiss South Zone for 195 on the second day of the Duleep Trophy semifinals here on Thursday after their batsmen's lacklustre performance. This gave their team a slim advantage.
By the time the game was over, North had 51 for 2 in the second inning and a 54-run advantage.On Day 3, they would like to significantly build on this flimsy foundation.When it was their turn, South Zone had the opportunity to build a higher total but bowed out due to the relentless pressure from North bowlers.
As North scored 198 in its first inning, South began the day with 63 for 4. Although the situation was tense, the presence of Mayank Agarwal and N Tilak Varma, who started on 37 and 12 respectively, would have increased South's confidence in raising a significant score.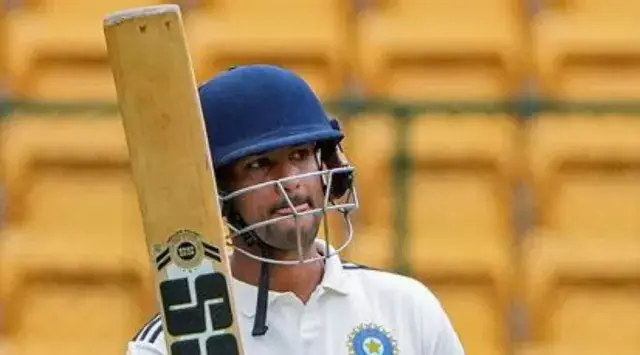 image source:https://images.indianexpress.com/2023/07/Mayank-7.jpg?w=640
It wasn't completely unjustified either. The fifth-wicket partnership, who had teamed up when South was 35 for 4, successfully held off a determined attack that took full advantage of the cloudy circumstances.
There were also fortunate incidents where some edges missed the fielders or the ball eluded the edge of the bat by the tiniest of margins. However, they were still strong enough to score 110 runs, which enabled South to reach 145 and draw close to North's total.
Mayank was the more powerful partner during this alliance, which was not entirely unexpected. With 990 runs from 13 innings, the Karnataka batsman led all scorers in the 2022–23 Ranji Trophy season. Mayank quickly reached fifty and scored 30 runs off 49 balls with four fours in the first session of the day.
If the innings are any indication, the 32-year-old might have another season with a lot of runs in the domestic circuit. Tilak on the other hand, who missed the entirety of the Ranji Trophy last year due to injury, was compact in his approach as this was his first First-Class game of the year.
The Hyderabad left-hander also had the right appearance as he drove ebulliently, especially through the ground's 'V'.
However, neither batter reached their respective milestones of 150 runs. In an attempt to move out and tackle the off-spinner, Mayank was killed by Jayant Yadav for 76, and Tilak was killed by pacer Vaibhav Arora for 46.