After winning three trophies, Sunil Chhetri thanks his supporters, says he wants to win the Asian Cup, and thinks he can outperform Messi and Ronaldo for the national team.
Sunil Chhetri, the leader of the Indian football team, won the 2023 Bangabandhu SAFF Championship last week in Bengaluru, and his name is currently on everyone's lips in India. But the 38-year-old modestly thanks everyone who has given him and the other Blue Tigers support, praise, and inspiration.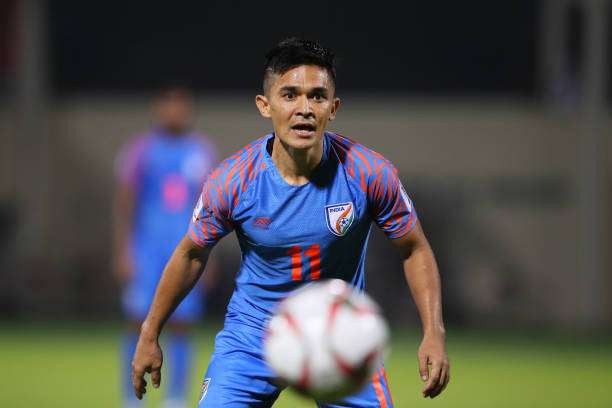 "The support has been fantastic since day one (of the competition)." On the field, the supporters' support and encouragement of us throughout the game was exceptional and magical. Not precisely SAFF teams are Kuwait and Lebanon, who India faced off against in the final and semifinals, respectively. They were welcomed, and they are excellent sides. So defeating them and similar competitions also felt amazing," he said on the phone.
While acknowledging a good shift in fans' perceptions of Indian football, Chhetri stresses the need for both the squad and the supporters to maintain their sincerity and caution. "There wasn't ever any issue with the fans that attended games, but there has been a rise in the amount of people discussing football, and I believe that's a really positive development. The atmosphere is shifting, I can tell. However, even though we have moved up a few ranks, there is still a long way to go. We simply need to keep up the excellent work and remain committed to our current goals, he continued.
The following goal, according to Chhetri, is to do well at the upcoming Asian Cup. "For us, the Asian Cup is equivalent to the World Cup. Being at our absolute best there is crucial because it is at the top of our list. We should consistently be making the Asian Cup, added Chhetri, without intending to put the boys under undue strain.