Covid-19 is spreading again very quickly across different cities in India. In Maharashtra, the daily detection of these cases is on the rise. In fact, according to the reports, the number of cases had doubled in the state on Tuesday in comparison to Monday's tally. There has been a growth in the transmission rate over the past several weeks.
Experts are of the view that XBB 1.16 which happens to be the recombinant subvariant had been isolated by the genomic scientists in Maharashtra towards the first week of March. This has been the reason behind the rise in the sixty percent of cases across Maharashtra. Although this subvariant has not yet proved to be severe but, it has indeed caused a few deaths by now.
According to the latest updates, on Tuesday across Maharashtra, four hundred and fifty fresh cases of Covid-19 have been reported. In the past hundred and fifty-two days, this has been the highest single-day count. It was on October 27th last year the last recorded highest count which was of nine hundred and seventy-two cases.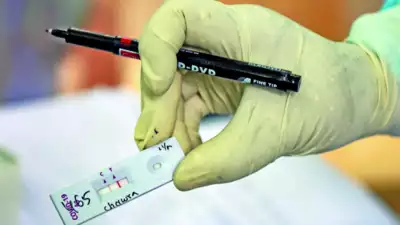 As of Tuesday in Maharashtra, there have been four hundred and fifty fresh cases of Covid-19 which has been reported with three deaths registered. In Mumbai, there have been a hundred thirty-five fresh cases of Covid-19 reported. These three registered deaths take the death count in a month to the highest number since November 2022. The officials have said that right now there are about two thousand five hundred active cases all across the state amongst them two thousand three hundred and forty-three patients have been hospitalized.
From the public health department, a report states that in Maharashtra two hundred and thirty patients have been infected by the new subvariant. Among them, everyone has got recovered except one who had died because of being infected by each of the three variants.
Dr. Rajesh Karyakarte has said that after undergoing multiple genetic sequencing of the active cases in Maharashtra it is evident that XBB 1.16 has become very dominant in the state. Amongst sixty percent of the active cases detected, this variant is present. But the good news is that most of the patients had mild symptoms of it.
Dr. Rajas Walinjkar states that the hospital where he works has seen quite a rise in the number of patients. Most of the patients complained of fever which is lasting for forty-eight hours along with body aches and sore throat. Most of the patients who required advanced care had a history of TB and lung congestion. Right now in his hospital, there are about fifty-two patients who have been admitted among which thirty-three patients are on oxygen support.
Other than Maharashtra and Mumbai, multiple other important cities like Delhi, Chennai, Bengaluru, and many others have seen a rise in cases over the past few weeks. Although the doctors have been saying that there is no need for panic but, they are also stressing about following the guidelines for precaution so that the outspread can be prevented.