Priyanka Mallick lives in a village 12 km from Singur in the Hooghly district of West Bengal. Recently, her designs were appreciated by Buckingham Palace and she was invited to a "Coronation Big Lunch" in London. The 29-year-old designer received two emails of appreciation and an envelope from Buckingham Palace.
However, the designer could not take up the invitation due to some health reasons. But she did give her presence at the coronation reception hosted at Taj Bengal in West Bengal. She was a little late for the reception because of her 50km-plus journey from her village to the Taj Bengal.
The designer got a warm mention from the British Deputy high commissioner in his address. She designed a dress and a brooch for Queen Camilla and King Charles III respectively. The designer shared that this was a significant moment for her and means a lot more than just an appreciation or an E-mail.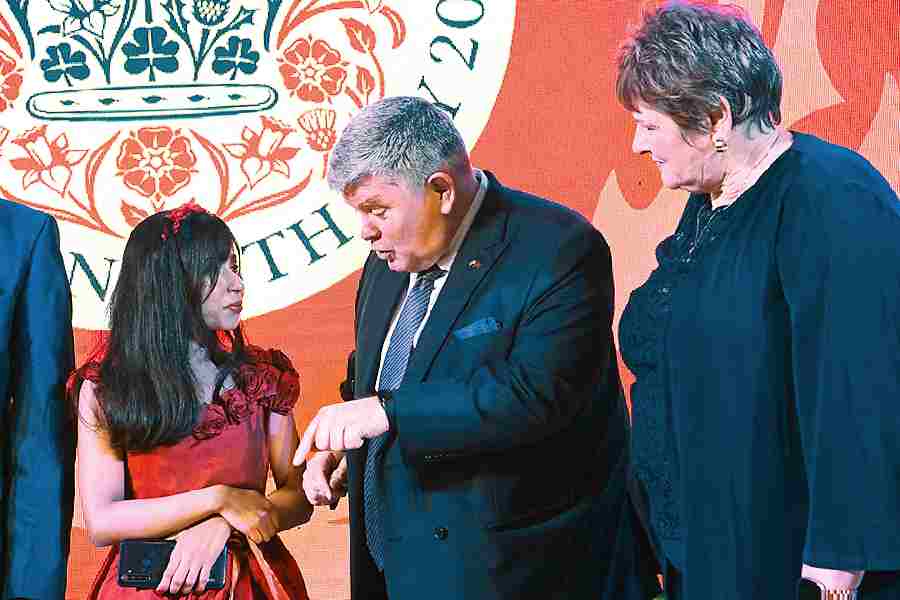 image source:https://assets.telegraphindia.com/telegraph/2023/May/1683506905_new-project-2023-05-08t061520-786.jpg
The designer said that she designed a red color dress, hat, and shoe for Queen Consort Camilla, replete with petals and butterflies. She added she choose this pattern of design as a rose is the national flower of England. For King Charles, she designed a multi-colored brooch named the Cosmic Butterfly.
The designer Priyanka Mallick has done a degree course at the Italian E-Learning Fashion School in Milan in 2015. And she completed her master's as well at the same institute. She did her schooling in Singur, West Bengal. She also won an international online design marathon in Milan in 2019. The designer did multiple short-term courses on women's wear and sustainable business at the University of Fashion, California, and Harvard and Stanford Universities respectively.
While talking about her struggle with judgments, she said, her neighbors commented on her skirts and blouses which she used to order from a shop in Chinsurah. She said her style was kind of inspired by outfits the Queen wore. In February 2022, she sent a design for the platinum jubilee of Queen Elizabeth II. At that time as well the designer received an E-mail of appreciation from Buckingham Palace.
This time for the coronation ceremony of King Charles III, she sent some of her designs including the beautiful red dress design for the Queen and a brooch design for King Charles. They liked it and she got an appreciation E-mail and an invitation to the "coronation big lunch" ceremony.
In their letter of appreciation, the secretary to the queen consort Belinda Kim wrote: I would like to thank you, on behalf of The Queen Consort, for so kindly sending your lovely dress design. Her Majesty was touched that you would think of her in this way and would have me thank you for taking the time to send us your sketches.
The designer shared how happy she is about receiving an appreciation E-mail and an invitation from Buckingham Palace. She added, her neighbors have no clue what fashion design is, and receiving such an invitation from Buckingham Palace is an even bigger achievement for someone like her.