To increase its presence in India, Evercore Inc. is reportedly considering terminating its exclusive partnership with Kotak Mahindra Capital Co. The US-based corporation is reportedly considering building its own office in India to liberate itself from the restrictions of its present agreement with Kotak, according to sources who have requested anonymity because the information is private.
Evercore had a strategic alliance with Kotak that prevented it from collaborating with any other organization to provide M&A consulting services on cross-border transactions between clients in India, the US, the UK, and Mexico. This agreement was signed in 2011.
In 2005, the independent investment banking advising business Evercore was founded. Its main goal is to offer multinational organizations and private equity firms advising services on strategic corporate transactions such as mergers, acquisitions, and divestitures.
Additionally, it specializes in offering restructuring counsel to businesses going through financial transitions as well as to prospective buyers, shareholders, and creditors.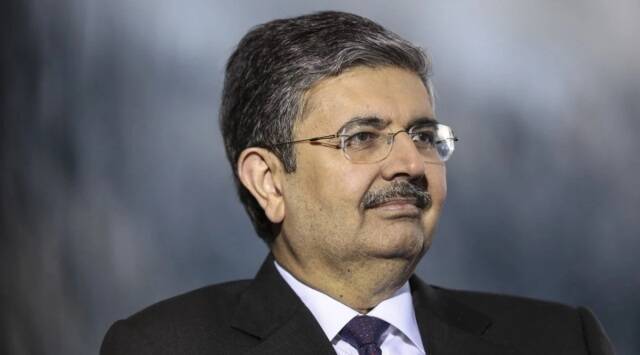 image source:https://images.indianexpress.com/2023/04/uday-kotak.jpg?w=640
According to the sources, Evercore's competitors, including Jefferies Financial Group Inc., which has been seeking to expand its local M&A consulting business, would be aligned with Evercore's strategy if it established a stand-alone operation in India.
The decision would make sense given that India has a rather robust deal flow, notwithstanding a global slowdown in corporate activity. According to figures gathered by Bloomberg, 2022 was the nation's busiest year for deal-making ever, with transactions totalling over $191 billion.
According to the sources, Evercore has not yet made up its mind about its ambitions for India and may decide to keep working with Kotak Mahindra Capital for the time being.
According to its website, South Korea and Australia are the other two Asia Pacific nations where Evercore has affiliates. Teams from the company are located in Hong Kong, Singapore, Japan, and mainland China.
Evercore is reportedly considering ending its exclusive partnership with Uday Kotak's investment banking division, according to a Bloomberg article from earlier this week. The article further stated that the US corporation was thinking about setting up a shop on Indian soil to avoid being bound by the terms of its agreement with Kotak Mahindra Capital Co.
However, the same person told Bloomberg that Evercore had not yet made up its mind about its plans for India and could still decide to keep working with Kotak Mahindra Capital for the time being.
According to their respective spokespeople, Evercore and Kotak Investment Bank have both affirmed that their strategic partnership for cross-border consulting services between the US, UK, and India is still in place. The two firms have emphasized their continuous commitment to providing their clients with high-quality advisory services through their combined expertise and knowledge of international markets, despite reports suggesting a possible separation.
Since it began operating in 2011, the alliance has been instrumental in providing cross-border consultancy services. Evercore's ambitions for India are being thought about, although it's probable that the company would keep working with Kotak.
In conclusion, Evercore's choice to establish its own office in India would allow it to increase the scope of its consulting services, particularly in M&A, and to compete with other businesses in the country. Despite rumours that its cooperation with Kotak had been terminated, both companies have refuted the allegations, and the matter is still unresolved.