Following the state government's announcement of a new policy regarding dividend distribution and bonus shares for PSUs on April 27th, shares of seven Gujarat-based public sector enterprises increased by up to 17% on the Bombay Stock Exchange (BSE). The policy also included guidelines for state-owned entities' share repurchases and stock splits.
Gujarat Narmada Valley Fertilisers & Chemicals (GNFC) witnessed an 8.2% increase in stock price to reach 574.85, while Gujarat Alkalies & Chemicals Ltd. (GACL) saw a 10.6% increase to reach 692.80. Gujarat Gas increased by 1.3% to reach $465, and Gujarat State Petronet (GSPL) had a 10.4% increase to reach $293.35.
Other businesses, including Gujarat State Fertilisers & Chemicals (GSFC), Gujarat Industries Power Company Ltd (GIPCL), and Gujarat Mineral Development Corporation (GMDC), also made big increases throughout the day's trading session.
The BSE Sensex wavered between gains and losses in contrast to the PSU surge, achieving intraday highs and lows of 60,188 points and 59,955 points, respectively. The benchmark index was trading 41 points, or 0.07%, higher at 60,172 level at the time of publishing.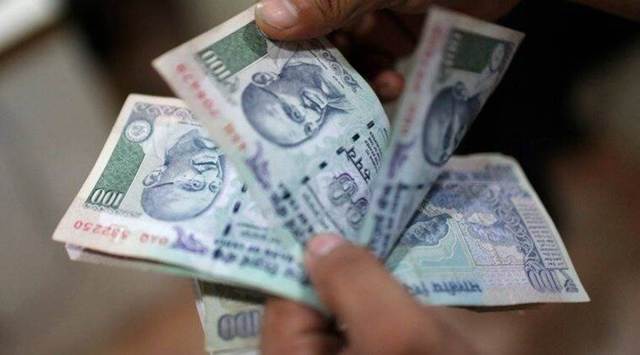 image source:https://images.indianexpress.com/2023/04/money-5-1-2.jpg?w=640
The requirement that state-owned PSUs declare dividend and bonus shares under the new policy is anticipated to raise the value of these organizations. Dividends to shareholders must equal at least 5% of net worth or 30% of net profit.
PSUs are permitted to pay dividends up to the maximum and minimum levels. Companies must use the option to repurchase their shares from shareholders if they have a net worth of at least 2,000 crore rupees and a cash and bank balance of at least 1,000 crore rupees.
PSUs must issue bonus shares to shareholders if their reserve and surplus total at least 10 times their paid-up equity share capital.
Some stocks in the Nifty50 index increased during the trading day, while others decreased. While Power Grid decreased by almost 3%, Tata Consumer Products recorded a 2% increase. Several businesses saw rises of more than 1%, including Nestle India, IndusInd Bank, SBI Life Insurance, Larsen & Toubro, and HCL Technologies.
However, several equities saw losses. Over 1% was lost by Hindalco, Adani Enterprises, Bajaj Auto, and Bajaj Finserv. The top losers for the day included NTPC, Reliance Industries, Divi's Lab, and Bajaj Finance, who all suffered losses.
Companies must divide their shares if their market prices or book values are larger than 50 times their value and the existing face value of a share is greater than $1.
According to S Ranganathan, Head of Research at LKP Securities, the policy is anticipated to increase minority shareholder confidence as the majority of these firms are cash-rich even after their annual capital expenditure requirements with strong free-cash generation.
Before the monthly futures and options expiry on Thursday, investors probably covered their positions, which would be a sign that they still believe in the fundamentals of Indian equities and are willing to take chances.
However, Shrikant Chouhan, Head of Equity Research (Retail) at Kotak Securities, cautions that as the US Federal Reserve policy approach next month, markets may take signals from global directions to exercise prudence.
As a result of the state government's introduction of a new policy for dividend distribution, bonus shares, share buybacks, and stock splits, public sector companies based in Gujarat saw large increases in the BSE. According to specialists in the field, the regulation is anticipated to increase minority shareholders' trust in these cash-rich organizations.