Particularly in terms of its economic change, India is currently going through a historic decade in its history. The AVGC industry represents one of the industries that has undergone remarkable innovation and development.
In comparison to more established industries like IT, textiles, automobiles, financial services, and insurance companies, this one is still relatively young, but it is growing quickly and will be crucial to the future development of India's economy. We will further examine the many reasons that are fueling the expansion of the AVGC market in India.
In particular, the financial services, banking, and payments industries have shown India to be a competent and quick adopter of cutting-edge technology. Significantly, new technologies can now be promptly and securely implemented on a large scale.
Similar developments are being observed in the AVGC sector, which is experiencing transition as a result of virtual production, real-time rendering, facial and motion capture technology, cloud-based workflows, shared/collaborative production, and AI.
Since they recognize the value of technology in their work, production studios are incorporating, automation, and machine learning into their creative processes.
Local filmmakers, studios, and production firms are also recognizing the significance of technology in the creation of animation and VFX for their films, leading to an increase in the use of these tools in the filmmaking process.
After the epidemic, the scale and value of the global animation and VFX industry increased considerably. India is in a prime position to close the supply chain gap required to support this enormous increase thanks to its advantage in demographics.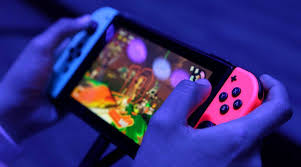 A growing number of learning programs, educational institutions, programs, and academies have evolved in response to the increased emphasis that has been paid to the development of talent and skills in recent years. 
The long tradition of artistic and cultural creation in India will support a strong creative ecosystem, and the availability of talent in India will be crucial for the global economy.
Due to India's diversity, which is reflected in its rich storytelling traditions, culture, history, and numerous languages, the market for animation businesses is expected to soar.
Animation is important because it is linguistically agnostic since it allows for a wide range of stories and storytelling styles to emerge from and originate in India. The world is thirsty for stories that are full of rich cultural diversity, interesting narratives, and captivating visual experiences.
In today's more open and inclusive society, The AVGC enterprise can shape cultural debates and preserve our shared heritage for future generations. The future of the AVGC industry is more exciting than it has ever been. This aspirational, modern India swiftly becomes a significant player in the international AVGC business. Now is the time for India's century, not just its decade.
In conclusion, the AVGC industry is a relatively new sector that is rapidly developing and holds immense potential for India's economy.
The adoption of modern and cutting-edge technology, the emphasis on skills and talent development, and the rich cultural diversity of India will fuel the growth and development of the AVGC industry in India. As the industry continues to grow, it will contribute significantly to the country's economy and become a global powerhouse.