RuPay is now live with its CVV free payment for online transactions for those who have tokenized their cards. Read this article to know more about it.
On May 15, 2023, NPCI announced that RuPay will now let the users, who have tokenized their cards online, pay without the CVV. This update was possible after RBI made it necessary for users to have tokenized cards for online transactions as a security measure.
NPCI is the parent company of RuPay. In 2008, NPCI was corporate as the legal body that encompasses payments and settlement systems that operate in India. It is the umbrella company under which RuPay operates.
RuPay is a card networking service in India with millions of users. They have come into business intending to make the use of cards as easy as possible for the user.
What does CVV free payment mean?
When we make payments online such as in merchants' apps or web pages using our debit, credit, or prepaid card, we are required to enter our card details each time. This process could be time-consuming and sometimes risky.
Using CVV free method, if you have already tokenized your card on the site that you are using you can easily make payment without the need for the card details.
What is tokenization?
Tokenization of your card is a simple concept. Here, instead of sharing your real card details, you share an alternative code called 'token' with the one you are paying online.
Using tokenization, you do not need to share clear or even real details of your cards with the merchant or other party.
Reserve Bank of India (RBI) called this plan Card on File Tokenization. Here, they made it mandatory to convert card details into tokens when making transactions online. This decision was made to make the online transaction smoother and safer for the user.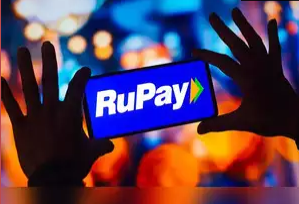 RBI has considered it a better and safer option as one does not have to share full details with the merchant. Thus, giving that added security.
How does tokenization work?
For domestic e-commerce, when the cardholder first uses the card they have to save the card details such as name, expiry date, bank name, and CVV number for card authentication.
Once the full details are stored it gets converted into token code. The full details are not stored in the merchant's database.
When one wants to use the card for online transactions with the merchant they do not need the card details again. Once the token is selected they only need to enter the OTP sent to the registered mobile number. If the app or user has enabled the auto OTP reading feature, this process becomes even better and faster.
In 2021, RuPay went on board with RBI's Card on File Tokenization. Following the guidelines of RBI, they finally made CVV-free payments possible. They have stated that their vision has been to make payment through cards and an effortless option for its users.