Yashasvi is 21 years old. However, he has always been able to overcome difficulties because of his unwavering grit and determination. It was never an option to fail. Yashasvi has gone a long way from sleeping in tents when he was just 13 years old to representing India in the U19 World Cup, scoring a century for India A, and being an essential member of the Rajasthan Royals team in the IPL. However, with his powerful performances in this IPL, he has made significant progress towards earning that India cap.
In RR's easy 32-run victory that propelled them to the top of the standings on Thursday, Yashasvi recorded his highest IPL score (77 off 43) and earned Player of the Match honour for the second time this season.
Yashasvi's fourth IPL season is underway. He had flashes of greatness in the second part of the previous season and in 2021, when he scored 249 runs in 10 matches at a strike rate of 148, but this year he seems to be at or near the top of his game.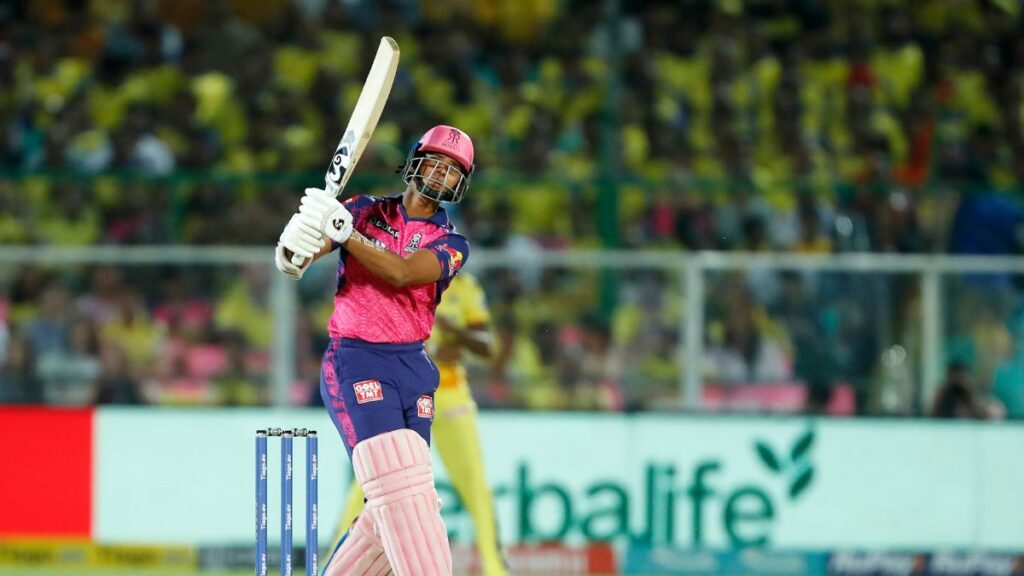 image source:https://imgeng.jagran.com/images/2023/apr/Yashasvi-Jaiswal1682662172235.jpg
In eight games, the left-hander has scored 304 runs, including three half-centuries. His strike rate of 147.57 is among the highest among IPL 2023 starters. It also helped that he entered the T20 league after scoring 213 runs and 144 runs against Madhya Pradesh in the Irani Cup match.
For the young guy who left Bhadohi, an Uttar Pradesh town, at the age of 11 with hopes of playing cricket at the top level, things were not always this easy. After three games in his first IPL season in 2020, he was benched. T
The cause? At a strike rate of 90 while starting the batting, only 40 runs were scored. Singh, a former cricketer for Junior Mumbai, saved him once again, as he had done numerous times since he was a teenager.
"Another small technical change was made. Yashasvi's reflexes were hampered by a larger trigger movement in the past. By 2023, he is more steadfast and composed than ever.
"The first action is to aid in reaction; it does not limit or commit you to a specific stroke. Before the ball is delivered, there shouldn't be too much movement", Singh continued.
"Yashasvi has gained a lot of knowledge from Buttler "bhai." For the past four seasons, he has batted first with the England white-ball captain. He is extremely privileged to be connected to a legend like Jos. He has a friendly relationship and takes his counsel seriously. He works closely with RR coach Kumar Sangakkara as well", Singh said.
He has developed connections with other legends while participating in the IPL, besides Buttler and Sangakkara. After the games, he was seen chatting with MS Dhoni, Virat Kohli, and Rohit Sharma. Yashasvi remarked, "I keep talking to senior players like Virat bhai and Dhoni sir.
But Yashasvi is far from being a completed work. He scores quite well in the first six overs but slows down significantly after that. After the powerplay, almost all of his dismissals have occurred while attempting to play an aggressive shot against medium pacers in the middle overs. The intent is there, but he is far from executing it, as evidenced by his average of just 9 versus pacers following the powerplay.