According to a report published in The Times Of India, five sires in Gurgaon which include Government Model School, mini secretariat, Civil Hospital in sector 10, Ardee City, and HMC are on the locations list for a drill to check the alertness for earthquakes.
This was supposed to take place much before the seismic shocks of an earthquake which measured a magnitude of 6.6 across the Hindukush, and Afghanistan region. This drill is about to take place on Friday in Jhajjar, Faridabad, Gurgaon, and Sonipat all at the same time. In Gurgaon, the senior members from the administrative department and the police will perform rescue and preventive operations across these five sites which have been shortlisted.
A hosting area along with a helipad shall be made in the TDLStadium and the medical post, incident commandant, and relief camp will be across the parking spot which is at the mini secretariat. It is slated to begin at nine on Friday morning and will continue for a few hours at a stretch.
While speaking to the TOI reporter, Nishant Kumar Yadav, the Deputy Commissioner informed that the aim of this exercise is to find out how ready the districts are to deal with such emergency situations. It will also help us to evaluate if we are well equipped in the disaster management system. Instructions have already been passed to the teams who will execute the drill for inspecting the incident locations and do the necessary arrangements.
The teams will ensure that there are no accidents during the process of evacuation. Across these incident locations, posters shall be put out. Yadav has further said that through this drill, the team will be able to understand if there are any loopholes and how to get them rectified. The drill will be performed under the surveillance of the NDRF and the NDMA. The teams will be evacuating the flats and preventing the residents across those areas from using their mobile phones too. The responses of the people will also be monitored. It is a serious issue and so everything needs to be checked.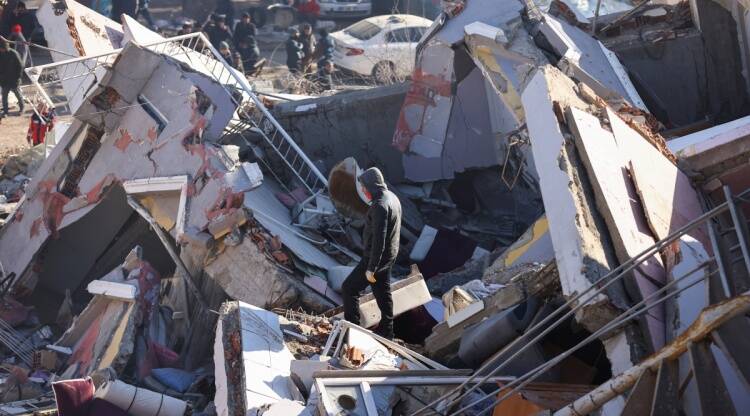 At Tuesday's earthquake, mobile services got disrupted in some parts across the Jammu region. A senior seismologist has revealed that the people across northwest India and Delhi have felt the tremors for a long duration because the depth of this fault was more than hundred and fifty kilometers. In the Khyber-Pakhtunkhwa region, five members of a family were injured when the roof of their house fell at Swabi.
According to another report, people were also killed and injured after this 6.8 magnitude earthquake which shook parts of Pakistan. Information also revealed that a building across the Shakarpur area had got tilted. Personnel from the fire services department has inspected it. The National Center of Seismology has said that the epicenter of the earthquake was a hundred and thirty-three kilometers in south-southeast of Fayzabad in  Afghanistan. The focal depth was hundred and fifty-six kilometers.