Arvind Krishna, the current CEO of IBM, shared a message to all of the 260,000 employees of the International Business Machines Corp that working remotely can be risky for their careers.
IBM's hybrid-cloud computing business has benefited from the rise in remote work. The CEO also said he is waiting to force staff members to come to the office. Still, he stated that people not coming to the offices would not be hard-pressed for promotion, which applies especially to managerial positions.
He said that when you are a people manager being remote is just hard, as to manage those people, it is important that you see those people once in a while. You don't have to see these people every minute, and it is also not necessary to function under the old methods of everyone under my eye, but you must see these people at least some time.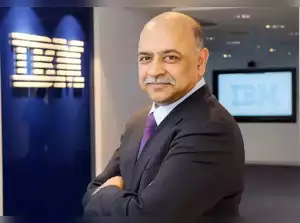 image source:https://img.etimg.com/thumb/msid-99967644,width-300,height-225,imgsize-28942,,resizemode-75/ibm-ceo-arvind-krishna.jpg
He also commented on the ongoing debate about the benefits of remote versus working in person as some CEOs are arguing over this that the workers, especially the younger staff, must come on-site more often than not having the chance to learn and guide, while other experts in the field focus towards the research that people who are working from home are happier and also more productive.
Office-based staff spend about 25% of their time in activities of career development in comparison to the people working remotely, and this information comes from various research conducted on the various trends of working from home.
According to the CEO, they work better when they are working together in person and also described his return to office policy instated by the company that they encourage people to return to their office, and they also expect you to come; they want people to come in that they encourage people to come to the office for three days a week.
Of all of the employees in the US who are working from home, about half of them have hybrid arrangements, according to the data that is coming from an expert team of economists who has been tracking down this topic since the beginning of the pandemic. One in five employees works fully remotely while the other employees work full time in the office.
Working from home is commonly seen in the professional services and technology sector in which IBM competes. As there are rise layoffs and a decline in the opening of new jobs, many workers are also concerned that working from home could affect their job security. About 80% of the employees at IBM have been working from home for some time. Krishna also stated that these arrangements work best for specific individual contributor roles.
These specific individual contributor roles include software programmers and customer service. You can be equally productive in the short term, but according to the CEO, the employees' careers are surely at risk. For employees working from home, the probability of moving from one role to another is less as there is no one to observe them at home, so that it can be tough, not impossible, but usually tough.