According to a report published in Mint, Amon Alexa completes five years in India becoming one of the most popular virtual assistants for home users. In a celebration of its fifth anniversary, an announcement has come from Amazon mentioning special offers on Alexa devices. This offer includes Fire TV devices and Echo smart speakers. In addition to that Amazon has also brought a new option for a male voice for the users of Alexa in the country.
In a press interview, a spokesperson of Amazon stated that now users in India shall have the option of switching between the new male voice and the original female voice of Alexa. This also happens to be the first time where the Indian users are able to choose from two different options for voices that are also capable of responding in both Hindi and English languages.
In order to change the voice settings in Alexa, all a user needs to do is to give Alexa the command to change the voice. The users can also do it either from their Echo devices or even from the Alexa app to navigate into the device settings and then choose the voice option they want. Furthermore, Amazon is also adding greater flexibility for Alexa users in their preferred language options. The customers can ask questions in Hindi, English, or even in Hinglish with the help of any wake words that are available. It includes Alexa, Computer, Amazon, and Echo.
Amazon has already announced its plans on providing discounts and deals on various devices that are powered by Alexa, beginning from the second of March 2023 till the fourth of March. News has that on the second of March, Amazon shall also declare different deals on the Alexa devices too. In addition to that, the customers shall also be able to buy from a selected group of Alexa-enabled devices and smart home gadgets. These shall be offered by some of the favored brands such as Noise, boAt, Syska, Philips, and many more.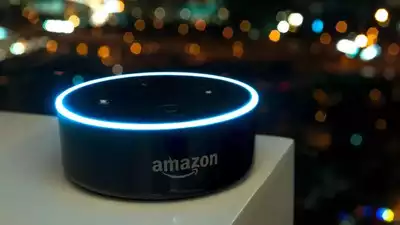 Mr. Dilip RS who happens to be the Country Manager of Alexa in Amazon India has said that it is a humbling experience to know about so many Indian users who loves interacting with Alexa on a daily basis. Over the last five years, the aim of the company has been to develop Alexa from India and also for India as well. He further added that he sincerely believes that this journey of Alexa has been synonymous with the growth of ambient computing in India. As the company looks forward, its prime focus remains on developing in life newer touch, voice, and motion along with vision-enabled experiences on absorbing entertainment, completing tasks, and getting access to information as well.
The company thinks that in the days ahead Alexa shall become further popular in households as it offers greater flexibility this time. They have also ensured that gradually with time further modifications shall be brought in to make it even more user-friendly and versatile.