A few days before Ronit Roy shared a cryptic post on social media stating that "He Was Betrayed by Someone He Considered a Brother." In a recent interview, he opened up about facing betrayal from his close ones. The actor shared that he is quite old-school in method and doesn't like to deal with complications.
The actor said that a few people betrayed him and played mind games, and he want to stay away from such kind of negativity. The actor shared an image last week with a message stating "Bro..this word has completely lost its meaning. If someone calls me a brother I would take that seriously and then if they do to me I wouldn't to my enemy. It hurts, but it's ok! It is their falling not mine".
He added that money and other materialistic things can be regained, but time, love, respect, and relationship, once lost can never be, at least not to its fullest glory. The actor in an interview said; he is a simple man who wants to stay away from complicated things. He further mentioned that he trusts people until they let him down.
Ronit Roy is currently working with Akshay Kumar and Tiger Shroff on "Bade MiyanChoteMiyan." The actor also will be seen in Darshan Trivedi's Aaj Jane Ki Zidd Na Karo and Shahid Kapoor starrer Bloody Daddy.
Famous shows and movies of Ronit Roy
Shehzada: Kartik Aryan and Kriti Senon starrer this film was released in February 2023. This is a Bollywood remake of Allu Arjun starrer South Indian movie.
Kaabil: it is a romantic, action thriller movie released in 2017. Ronit Roy played a negative role in the movie and was praised by the fans for their acting skills. Hrithik Roshan and Yami Gautam played the lead characters.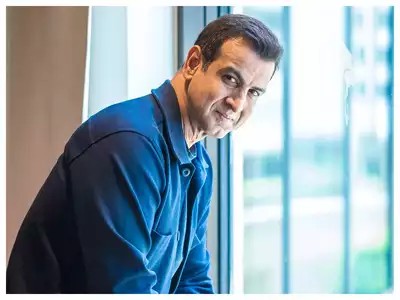 Jaan Tere Naam: it is an Indian Hindi language romantic drama film. The movie was released in 1992 and performed amazingly in cinemas. This film was a milestone for Ronit Roy's acting career.
Adaalat: the show revolves around a lawyer KD Pathak who is brilliant in his profession, and ensures justice in his inimitable way. The show was released in 2010 and completed five successful years on television.
Kasam Se: the show was released in 2006 and lasted three years. The show was a hit and is still remembered by the audience.
Apart from the above-mentioned, the actor has worked in several other popular movies. Some of his popular movies include Shehzada, Gumraah, Liger, Shamshera, Bhoomi, Line of Descent, Arjun Patiala, Love Yatri, Lucknow Central, Munna Michael, Kaabil, Ugly, 2 States, Boss, Shootout at Wadala, Student of The Year, etc.
The actor is not only known in Hindi cinema but also has worked in several Tamil and Telugu films as well. He has earned numerous accolades including Filmfare, Screen award, ITA award, and Tally awards. He made his debut in Hindi cinema through the blockbuster Jaan Tere Naam. After a successful TV career, he has been offered several supportive roles in Bollywood movies.