For the last ten years, the Indian cricket team has been unsuccessful in bagging the ICC trophy. The last time the trophy came home was in 2013 when India won the Champions Trophy. Ever since the 2013 Champions Trophy, India is suffering the ICC trophy drought.
With the Indian cricket team all set for the West Indies Tour, fans have speculations about the ICC trophy drought of India. While some still believe in the Indian cricket team, most think the drought will not end this year as well.
R Ashwin on the never-ending ICC trophy drought
The popular all-rounder of the Indian cricket team, Ravichandran Ashwin, shared a video on his YouTube channel where he expressed his opinions on the speculations of fans.
At the beginning of the video, R Ashwin condemned those who doubted the strength of the Indian cricket team. According to Ashwin, the question about ending the trophy drought is a ridiculous question. No sports team should be asked such questions.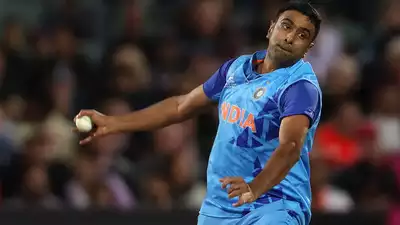 Ashwin further added that the Indian cricket team is strong. Even though there are some factors where the team can improve, it gives its best every year in ICC.
Ashwin also confidently said that the Indian cricket team has a fat chance of bringing an ICC trophy home. According to the all-rounder, if India puts its mind to the game, no one can stop the team from bringing the trophy home.
Ashwin also commented on the much-awaited India vs. Pakistan match that will take place on October 15. According to Ashwin the match between the two arch-nemesis will be a blockbuster.
While Ashwin confidently spoke about the strengths of the Indian cricket team, he also praised the team of Pakistan. Ashwin stated that the clash between the two teams will not be an easy win.
According to Ashwin, the Pakistan cricket team also has its strengths. Hence, the match will be a balanced game and not a one-sided one. Thus, Ashwin was very clear about his take on the India versus Pakistan match.