After an exciting and breathtaking series of matches between different teams, the Indian football team is finally set to face the team of Kuwait in the final SAFF Cup Championship of the year.
The final match of this year's SAFF Cup Championship will take place in Bengaluru where India and Kuwait will face each other off for the last time this year.
Since the match will take place in India, the Indian football team will have great pressure. However, the team Kuwait will also have the same amount of pressure as they will face off against eight-time champions of the game.
How did both teams reach the finals?
Before they reached the finals, both teams faced different football teams in the semi-finals. While India faced Lebanon, Kuwait had its semi-final with Bangladesh.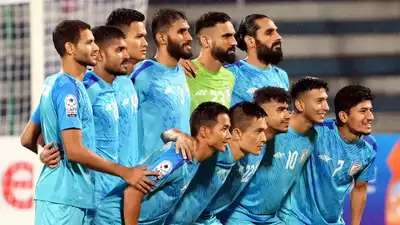 Indian won the India vs. Lebanon match through a penalty shootout. On the other hand, Kuwait won against Bangladesh by 1-0 in the extra time. Thus, both teams defeated their nemesis in the semi-finals and entered the finals.
The teams are not facing each other for the first time this year. India and Kuwait already had a match last week. However, the team was drawn at 1-1. Thus, no one can predict anything about the upcoming match of the teams.
However, some believe that the team of India might have an upper hand in the match. The reason behind this is the potential crowd in the stadium in Bengaluru. Since the crowd will mostly consist of Indians, it might give a slight upper hand to the Indian team in terms of confidence and support.
In the last match, India was toiled badly by Lebanon. Even though India won the semi-finals, India's performance in the match was not very plausible. Hence, Indian fans have some concerns about the final match.
However, Indian coach Gawli assured the fans by saying that the team had a 50-day gap between the two matches. Thus, the team is fully prepared for the match.