Following the recent fatal train disaster in Odisha, the state administration has proactively improved railway safety and avoided more mishaps. Authorities have started a thorough safety campaign to strengthen infrastructure, deploy cutting-edge technologies, and foster a culture of safety awareness among train workers and the general public after realizing the urgent need to prioritize passenger well-being.
The tragic train accident, which resulted in many fatalities and injuries, served as a warning to Odisha's railway system. In a speech to the public, Chief Minister Naveen Patnaik emphasized the government's dedication to guaranteeing traveler safety. He stressed his resolve to stop similar situations from happening again and admitted that one catastrophe may destroy lives.
The railway system is covered by the safety campaign in many ways. Building and maintaining infrastructure is one of the essential priorities. To upgrade rails, bridges, and signaling systems, the state government intends to set aside more sums. To quickly detect and fix possible weaknesses, routine inspections and maintenance procedures will be carried out. By being proactive, we can reduce the possibility of derailments and other mishaps brought on by faulty infrastructure.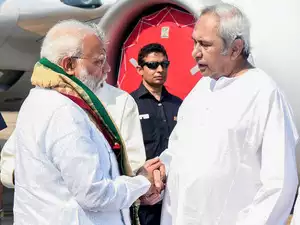 The use of cutting-edge safety devices is another important aspect of the campaign. The federal government intends to spend money on cutting-edge devices including autonomous braking systems, train collision avoidance systems, and sophisticated signaling systems. In addition to improving train operation safety, these technologies will also deliver real-time data for monitoring and the early identification of possible dangers.
The initiative comprises extensive training programs for railway staff to foster a culture of safety awareness. Training modules will emphasize the necessity of ongoing vigilance, adherence to safety rules, and emergency response procedures. The campaign comprises extensive training programs for railway employees to foster a safety-conscious culture. The topics of the training modules will be emergency response techniques, adherence to safety protocols, and the value of ongoing attention to detail.
The safety campaign aims to increase public awareness in addition to internal safety measures. There will be educational efforts to inform passengers about safety precautions, including how to use emergency exits, the significance of reporting suspicious activity, and the necessity of adhering to safety regulations while on board. To distribute information and promote active engagement in enhancing railway safety, the government will work in conjunction with neighborhood communities, educational institutions, and civic organizations.
The launch of this safety campaign has received widespread support from various stakeholders, including railway authorities, passenger advocacy groups, and local communities. Experts in the field have praised the government's proactive approach and emphasized the importance of sustained efforts to ensure long-term safety improvements.
The government has acted as a result of the catastrophic railway accident in Odisha, emphasizing the need for broad reforms and more stringent safety measures. By putting this safety campaign into action, the state hopes to build a strong and secure rail network that puts the welfare of passengers first. Odisha envisions a future in which train accidents are reduced to a minimum and every travel is safe thanks to persistent efforts and the cooperation of all stakeholders.