Until there is a reversal in the fortunes of the business, the Centre may delay its intentions to sell its investment in Hindustan Zinc Ltd, which is controlled by mining tycoon Anil Agarwal, according to Reuters on Wednesday.
According to government officials quoted in the newspaper, the Centre is still hopeful that the long-delayed sale will be completed this fiscal year.
The government intends to sell its greater than 29% ownership in installments, beginning with the sale of around 5% of the total. The majority interest (64.9%) is held by Vedanta Group.
Due to the steep drop in zinc prices and Vedanta's attempt to sell two units to the miner, Hindustan Zinc's stock price has fallen nearly 16% from its January highs.
At 1.30 PM on Wednesday, Hindustan Zinc shares were up 0.35 percent and trading at Rs 321 per share.
In the past, the government had anticipated selling roughly 5% of Hindustan Zinc in FY2023. However, after the miner said it would acquire two of Vedanta's zinc businesses, prices fell, delaying the plans.
According to the sources cited in the paper, the government is waiting for the share price to rise again. Market estimates place the government's remaining interest in HZL at close to Rs 41,000 crore at the current market price.
Because institutional investors are currently reluctant to participate in the metals sector, merchant bankers have advised against making a selling offer, the official added. After road performances were held in June, advice was given.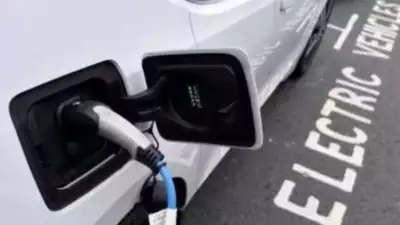 According to a report released last month by the rating agency ICRA, global macroeconomic uncertainty and a sluggish rebound in Chinese demand have caused a 30% correction in international zinc prices over the past six months.
This year, it noted, an increase in the worldwide use of aluminum, copper, and zinc is anticipated to be modest.
The Supreme Court rejected Vedanta's request last week to order the Centre to sell its remaining 29.54 percent interest in Hindustan Zinc on the open market. A "policy decision" cannot be interfered with, the supreme court stated.