Deepika Padukone shared a few pictures of the backstage moments of the movie Piku on its 8th anniversary and wrote an emotional message. Read this article to know more.
On the occasion of the 8th anniversary of the release of the movie Piku, lead actor Deepika Padukone wrote an emotional message to thank fellow actors, writers, directors, and all those who made the movie possible.
She wrote how this movie is a gemstone, released eight years ago. She added that if given a chance to relive the experience, she would 'do it in a heartbeat'. She wrote how she misses her fellow actor late Irrfan Khan. She said 'I love you!' to fellow actor Amitabh Bachchan and writer and director of the movie.
She shared three pictures from the sets of the movie.
The first picture was of her and two fellow actors behind a car cut out for a promotional shoot.
The second picture was a scene in the car from the movie.
The third picture was of three lead actors giving funny poses in their get-up for the film.
The movie was inspired by the short film Pikoo by Satyajit Ray. Piku was an award-winning movie released on May 8th, 2015. The story is based on a journey of Piku and her father from Delhi to Kolkata accompanied by a rental car company owner and the ups and downs they face in life.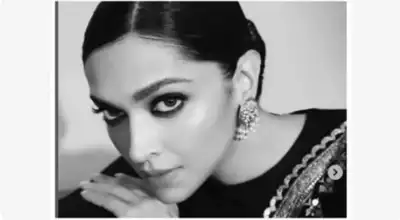 It was written by Juhi Chaturvedi.
It was directed by Shoojit Sircar.
Deepika Padukone was among the three main leads, playing the character of Piku. Her character was an independent, single woman living with her widowed father.
Amitabh Bachchan also played the main lead of Piku's father, Bhaskor Banerjee. His character was a widowed father living with his daughter. He suffered from a condition called Hypochondriac.
Irrfan Khan was among the three main leaders and played the character of Rana Chaudhary. The role of the owner of the rental car company, driving the father-daughter duo from Delhi to Kolkata.
Actors such as Jisshu Sengupta, Raghubir Yadav, and Moushumi Chatterjee were also part of the star cast of the movie Piku.
Awards snatched by the film:
The movie itself received four awards. This also included the Best Film (Critic) award.
Amitabh Bachchan won the Best Actor award at the 63rd National Film Awards for his role as the father of Piku. This was his 4th National Film Award.
Deepika Padukone also won the award of Best Actress at the 61st Filmfare Awards.
Fans appreciating the movie:
In the comment section of the post on Instagram, fans praised the work of the movie. Fans said that the movie was indeed a gem and that it is their comfort movie. Some fans said that the character played by Deepika, Piku, is their comfort character. Some praised the film as a musical hit movie of Bollywood.
The movie was memorable not just for the actors but also for the viewers.