Alia Bhatt, the Indian actress, made a stunning debut at the Met Gala 2023 and put people in awe. Read this article to know more about the debut and the dress that added glamour to the event.
Met Gala is one of the most awaited fashion events for all fashion enthusiasts. The theme of the Met Gala 2023 was set to honour the work and effort of designer Karl Lagerfeld. The dress code was 'In Honour to Karl Lagerfeld'.
To pay tribute to Karl Lagerfeld, Alia Bhatt walked down the red carpet in a white gown designed by Prabal Gurung. Prabal Gurung has talked details about the dress, dressmaking, how he met Alia, and how the Met Gala debut as possible.
The inspiration for the dress:
The idea of the dress was to pay tribute to the designer Karl Lagerfeld.
The inspiration was taken from the genius work of Karl in the Channel bridal collection in 1992. Karl was known for his bridal collection very well.
Alia Bhatt's inspiration was the Claudia Schiffer outfit she wore in 1992 for Chanel bridal collection show. DuaLipa wore the same dress worn by Claudia on the red carpet of the Met Gala 2023.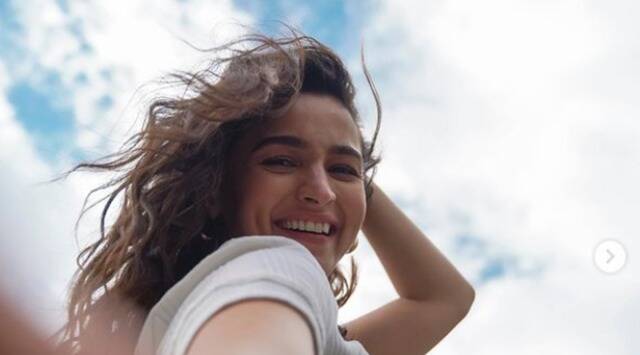 The carefully curated look for the Gala:
The output inspired by the Karl Lagerfeld bridal look for Chanel was a white pearl studded gown.
The dress was covered with silk tulle that was hand embroidered by artists in India. The tulle was covered with around 1 Lakh pearls. This tulle was then transferred to the studio of designer Prabal Gurung in New York.
The dress was designed and finished in New York City at the workplace of the designer where the Met Gala 2023 took place.
The actress chose to go with smoky makeup to give her ode to the designer. She styled her hair half tied and gave it a touch by using a pearl studded bow to tie up the hair.
How the debut was made possible:
Prabal revealed that this is not the first time the actress was invited to the Met Gala. He said that in the past he had talked about the possibility of Alia going to the Gala. However, she had denied it as she was waiting for the right moment to make her debut in the fashion's biggest event 'Met Gala'.
This time around she felt like it was her time to shine and make a stunning debut in the gala by letting the 'wildest imaginations', as Gurung says, run.
How did Prabal and Alia met:
Prabal, on his Instagram account, talked about how he met Alia Bhatt for the first time and how the debut was possible.
The designer had met Alia at the birthday party of Karan Johar and was impressed by her creative genius thinking and also said that she is a powerful performer.
He praised her acting skills and said that she is one of the finest actors globally.