According to an article published in The Times Of India, presently there has been a high concern about Covid across the nation because of the recombinant variant, XBB 1.16. A new advisory that the government has released for handling Covid has clinical guidance for the management of adult patients who have suffered from Covid-19. The number of Covid cases is once again rising across the nation and in the last twenty-four hours, a fresh case of nine hundred and eighteen patients have been registered.
Amidst this threat of Covid, a new variant is looming around which is the XBB 1.16 a recombinant variant of XBB and Omicron. According to the updated data, there are about seventy-sixXBB samples in the country presently.
The High-Risk Factors
According to the guidelines shared by the news agency, the government has identified eight high-risk factors that can lead to bringing serious chances of health complications. These factors are:
Obesity
AIIMS has issued a list that states people who are above the age of sixty and are suffering from coronary artery or cardiovascular diseases are more at risk from this Covid-19 wave. Those who either have diabetes or other immunocompromised such as active tuberculosis or HIV are also at severe risk too. in addition to them, the obese and the non-vaccinated are also on the danger line of coming in contact with XBB.
Factors That Make Obese People Vulnerable To Covid
The immunity gets severely affected due to obesity. Obesity also leads to other health complexities such as type 2 diabetes. Stroke, heart disease, and certain cancers too. Not only Covid-19 but the obese are more prone to H1N1 virus complications as well.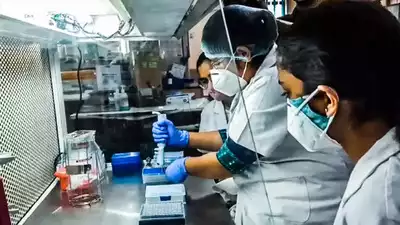 Warning Against The Use Of Antibiotics.
The government strictly states that antibiotics must not be used unless clinically suggested. The government, men has further warned the people not to use medicines like doxycycline, favipiravir, azithromycin, lopinavir-ritonavir, ivermectin, hydroxychloroquine, neutralizing monoclonal antibody, molnupiravir, and convalescent plasma.
Ways To Distinguish Mild Infection From Covid
If there are issues in the upper respiratory tract or fever without hypoxia or shortness of breath, then it is a mild disease and can be cured by home isolation. People whose respiratory rate is above 24/m with SPO2 at ninety percent are having a mild infection and need to be admitted to a hospital. Patients whose respiratory rates are above thirty requires to be admitted to ICU.
Precautionary Measures
The very basic precautionary measures are very important to be followed. Against Covid, wearing masks, using sanitizers, and physical distancing is very important to follow. Unless it is very necessary, one must refrain from going to crowded places. Sanitize the hands at frequent intervals and the face must not be touched by hands without hand sanitization. Exposed surfaces must be avoided from touching as they are more accessible to germs. Keep the kids and the elderly at home and away from people who are suffering from Covid.