We all agree that Gen-Z is on top regarding following the latest trends, which play a major role in today's culture. These Gen-Z are also referred to as the digital natives, which consist of a population of more than 407M in India. Gen-Z is our future; thus, checking their sartorial preferences, lifestyle choices, and consumption patterns is important.
As this generation is our future, thus, they hold futuristic choices like having all of the tap-worthy and visually appealing lifestyle choices available at their click. Keeping that in mind, Amazon Fashion has announced the launch of their 'Next Gen Store'.
This store is mainly designed considering that it can cater to all of the fashion requirements of a Gen Z shopper and empower them side by side. This store is surely a rollout and the first of its kind from Amazon.
The main aim of the store's creators is to fill up all of the current market gaps and address the specific needs of Gen Z.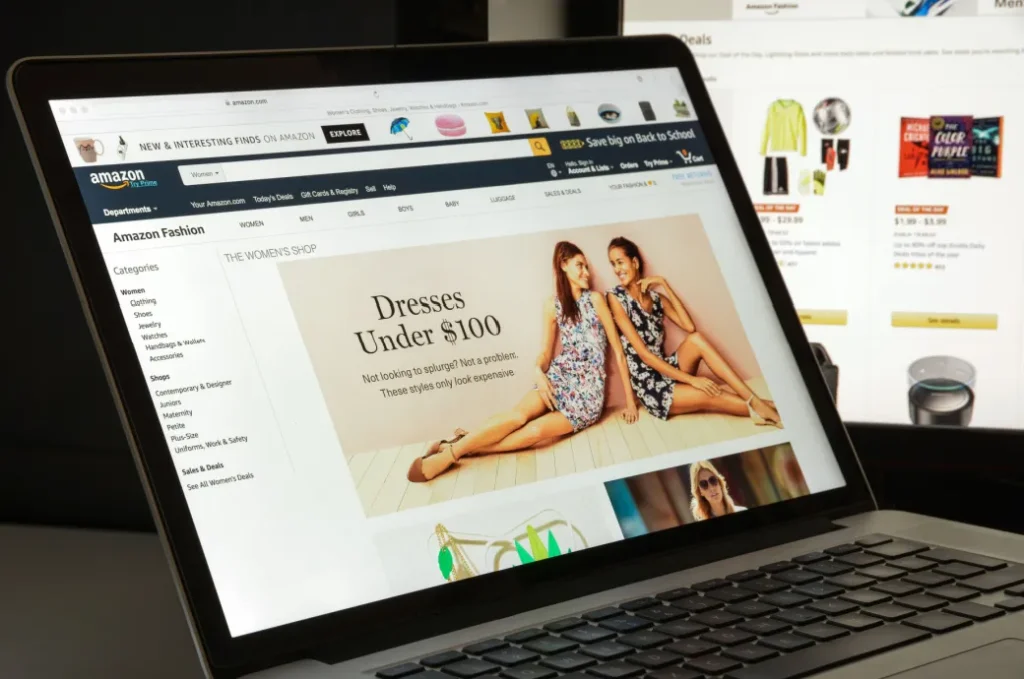 image source:https://static.fibre2fashion.com/Newsresource/images/287/shutterstock-701810401_298715.jpg
This store is highly dedicated to Gen Z thus. It includes experiments with fashion and a wide range of sizes, fittings, styles, and brand requirements. Amazon Fashion itself has more than 200+ domestic and international fashion brands.
These brands can also provide modern, distinctive, and fashionable pieces for Gen Z customers. This new store brings out the quirky side with its designs and has some new and amazing features like layout aesthetics and easy navigation. These new features will help all Gen Z customers have an exciting shopping experience while shopping in their store.
The store has a nice mix of sustainable and fast fashion and some great and reasonably priced styles. All of these fantastic features, when combined, will ensure that every client gets a comprehensive shopping experience at one location with Amazon Fashion.
The duration of the Next Gen Store is done in a way that it is capable of meeting all of the everchanging meets of Gen Z.
This is done by having a huge trendy items selection which includes monochromes, cotton, colour-pop footwear, layering, vibrant prints, neons, linens, baguette bags, oversized fits and so much more.
In addition to this huge collection, the store will have to offer smartwatches, sports shoes, high boots, accessories, sneakers, and high boots, which will greatly complement the whole clothing collection.
Also, the store will incline some of the most famous brands out there like Souled store, Lacoste, Timex, MyGlamm, Vero Moda, Jack and Jones, Fastrack, Puma, Loreal, Fossil, Adidas, AND, Tommy Hilfiger, ONLY, Crocs, Mars and so many more.
On the store's launch, the Director and the head of Amazon Fashion India stated their feeling about the store. According to him, the store belongs to the era of the mid-90s and the early 2000s. The Gen Z is considered as the young and futuristic generation and it is taking all over the fashion industry as a powerful force. Our younger generation Gen Z brings their own boldness to the fashion industry and with their own mantra of fashion they blend in.