Alia Bhatt has become the global face of Gucci. Read this article to know more.
Alia Bhatt has been announced to be the global brand ambassador of an international brand, Gucci. She is the first Indian global brand ambassador of Gucci, such a proud moment for her
She has been the ambassador of the brand in India only, but now she has become the global ambassador and face of the brand in the international market. Alia Bhatt has joined Priyanka Chopra and Deepika Padukone in becoming the global brand ambassador of international brands.
The actress announced this news on Instagram by sharing a few pictures from her shoot with the brand. She captioned the image with a sweet message. In the caption she mentioned the following points:
She said that it's her honor to represent the house of Gucci at an international level and not just a national level.
She shares that the brand's work through time has inspired and intrigued her and she looks forward to working with them.
She is hoping to achieve many goals with Gucci as they plan to work on it.
Many celebs from Bollywood and her fans are very happy with the achievement of the actress. To celebrate the moment, they showered praises and emojis in the comment section of the post.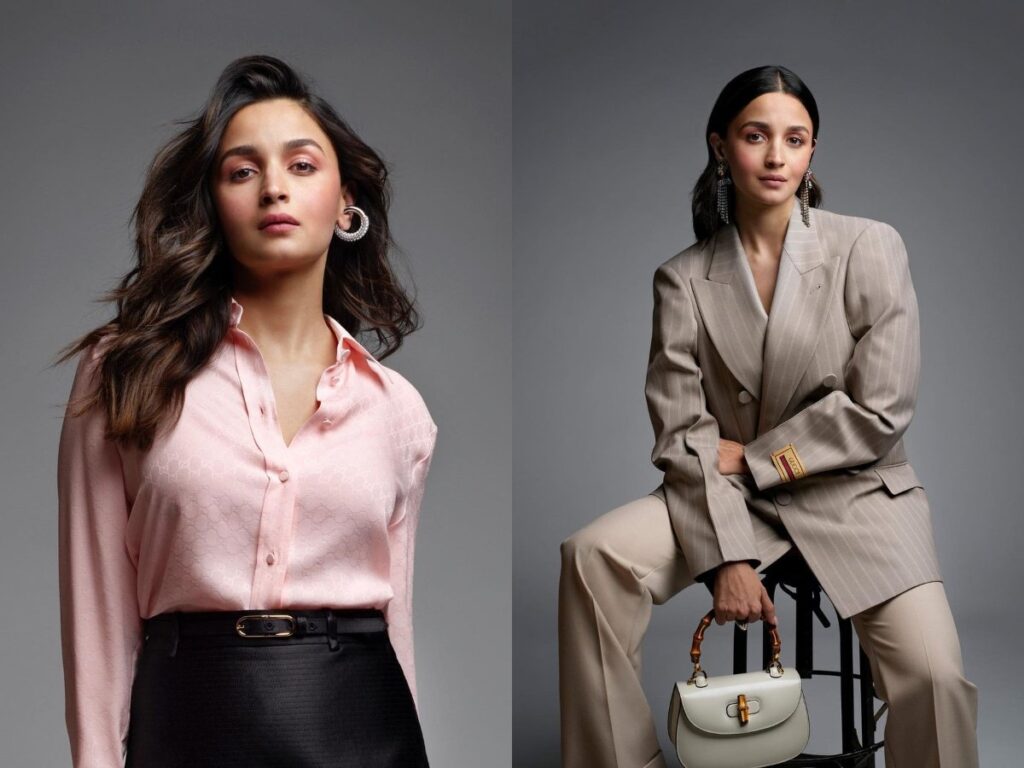 Alia Bhatt in Met Gala 2023:
Recently alia bhatt made her debut at Met Gala 2023.
The theme of the night was to honor the work of Karl Lagerfeld. Thus, the theme was called 'Karl Lagerfeld: A Line of Beauty'. To honor the theme she wore a white billowing gown designed by designer Prabal Gurung.
She shared her thoughts about the dress she wore as follows:
She shared that she was fascinated by Chanel brides over time. She said that she had always seen the genius work of Karl Lagerfeld season after season. She finds them innovative and inspiring.
Taking inspiration from one of the dresses designed by Karl she chose the style of her dress. She took inspiration from the design worn by Claudia Schiffer in 1992 from the Chanel Bridal collection.
She wanted to wear something made in India for her debut dress at Met Gala. She opted for a dress made of thousands of pearls that were hand embroidered in India. The embroidered fabric took its final form in the hands of Prabal Gurung.
She said that there is no such thing as too many pearls for girls. She stated that she opted for a pearl bow for her hair which was also white. She said that it was for her 'Choup-ED'.
The actress seems to have a busy schedule with projects needing her attention. She is next to be seen with Ranveer Singh in their project Rocky And Rani Ki Prem Kahani. She is also to work on her first Hollywood project, Heart of Stone. She is also to work with Priyanka Chopra and Katrina Kaif in Jee Le Zaraa.