On Wednesday, Yogi Adityanath, the chief minister of Uttar Pradesh, saw the signing of two memorandums of understanding (MoUs) for the public-private partnership (PPP) construction of medical institutions in the Shamli and Mau districts.
Rajiv Samajik Shiksha Sewa Sansthan will build a medical college in the Mau district. In contrast, one will be built in the Shamli district by the Gyan Chetna Educational Society.
On this occasion, the chief minister also announced the state's nursing and paramedical institutes' Mission Niramaya ratings from the Quality Council of India (QCI).
Adityanath also gave mentor credentials to eight new institutions as part of the "Mentor-Mentee" procedure, which was implemented to raise the caliber of nursing and paramedical colleges.
The chief minister addressed the gathering and noted that while six years ago, Shamli and Mau were notorious for mass migration and mafia terror, respectively, today, medical colleges are being built in these areas. It feels like a dream realized.
Shamli lies in western Uttar Pradesh, while Mau district is in the east. The chief minister noted that before 2017, there were only 12 medical colleges in the state, highlighting the progress made in medical education and the healthcare industry.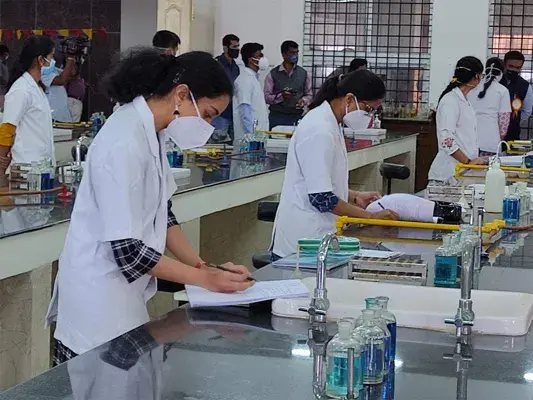 According to the chief minister, government medical colleges are now operating in 45 districts and are being built in 16 additional districts.
According to the chief minister, the paramedical and nursing institutes should have been addressed by the previous administrations. According to Adityanath, the state medical faculty was failing, and there was no emphasis on high-quality education. He added that the circumstances called for something akin to "Mission Niramaya," and the administration delivered.
Twelve excellent universities were chosen to serve as mentors under the mission. Today, eight additional institutes have been raised to mentor status due to the ongoing policy reform process involving mentors and mentees. This demonstrates how the system is changing, according to the chief minister.