Who is Manya Gupta?
Manya Gupta, an ordinary student of the Heritage School located in Kolkata was in utter shock when she received the news. Manya has topped the ISCE or Indian School Certificate Examinations by scoring 99.75 percent in class 12 final exams.
When asked how she got the news about the results, she said she did not realize that she topped across India until her friends gave her the news. She said that when she inquired about her friends' results, they revealed the big news.
Role of the School in Manya's Preparation
While talking about exam preparations, Manya also gave credit for her achievement to her school. She said that her school supported her in every way possible while she was preparing for the term-end exams.
She also talked about how she had to change her entire schedule to study efficiently for the exams. During the two years of lockdown, all exams were conducted online. During these exams, she only studied a few nights before exams which negatively impacted her sleep schedule.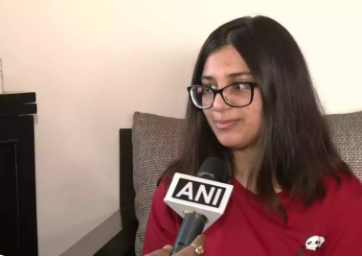 However, as schools began conducting offline exams, this schedule proved useless and exhausting. Hence, before starting preparations for exams, she changed her sleep schedule to study properly.
While talking about her future, Manya stated that she would like to move forward in psychology for higher studies. Manya said she has always been interested in the subject since she was young. Hence, it was always decided that she would pursue further education in psychology once the school was over.
She further added that she has already applied to several colleges for psychology courses abroad. She also wants to apply for similar programs in India as well.
On May 15, the results of class 10 Indian Certificate of Secondary Education or ICSE board and class 13 Indian School Certificate or ISC board were announced by the Council for the Indian School Certificate Examinations or CISCE.
The declaration was followed by a notice for all class 10 and 12 students that they can check their respective scores and grades on the official website of CISCE. It also included a link that directed the students directly to the portal of results.
A total of 2.5 lakh students appeared from classes 10 and 12 in the term-end exams of the CISCE board. While the class 10 exams began on February 27, class 12 exams began earlier on February 13. However, class 10 exams ended early on March 29 while class 12 ended on March 31.
The CISCE was established in India by the University of Cambridge in 1959. It is a national-level board of education in India that is privately governed. This council was established to ensure fair exams were conducted for students in the country.
This council of examination conducts class 10 exams under the ICSE board and class 12 exams under the ISC board. The CISCE is also actively involved in deciding the annual curriculum, assessment system, and syllabus of these boards.